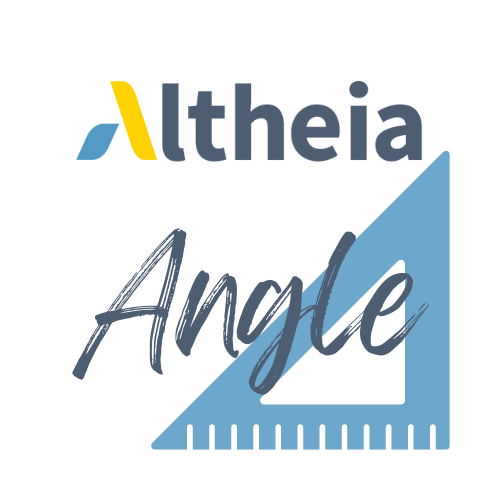 From the desk of Lisa Fridland, Altheia's COO.
The fusion of AI and predictive analytics has ushered in a new era of possibilities, where innovation not only improves patient outcomes but also transforms the corporate landscape. As the COO of Altheia, I am thrilled to share our core corporate values with you, the driving force behind our mission to make a difference in healthcare and our foundation for everything we do.
Creativity: Innovation Beyond Boundaries
In healthcare, creativity isn't just about designing a product; it's about reimagining the entire experience.  We believe that healthcare should evolve continuously. We foster a culture of creative thinking within our team, encouraging exploration beyond the traditional boundaries of healthcare, pushing the envelope of what's possible. It's through creative thinking that we develop groundbreaking AI algorithms, predictive models, and healthcare solutions that will revolutionize the approach to chronic disease management and individual health journeys.
Curiosity: Nurturing the Inquisitive Mind
We thrive on asking questions and seeking answers, working to solve problems previously characterized as too daunting or complex. Curiosity keeps us at the forefront of the latest developments in healthcare technology. It encourages us to explore new data sources, refine algorithms, and fine-tune our solutions. It's through curiosity that we uncover the new insights that have the potential to transform healthcare.
Equity + Inclusion: Health for All
We firmly believe that healthcare should be accessible to everyone, irrespective of their background, ethnicity, or socioeconomic status. Equity + Inclusion are not mere buzzwords for us; they are guiding principles. Our team is diverse, representing a mosaic of perspectives and backgrounds. This diversity fuels innovation and helps us craft solutions that address the unique needs of all communities. We are champions of equitable healthcare, advocating for equal access and care for every individual and creating solutions to increase health literacy to help people take control of their own health journey.
Integrity: The Moral Compass
Integrity is the backbone of any organization, but in healthcare, its significance is magnified. We commit to upholding the highest ethical standards, ensuring that trust is paramount. Our dedication to integrity extends beyond our solutions; it's ingrained in every decision we make. Whether it's data privacy, patient consent, or fair pricing, we stand firm in our commitment to doing what is right.
Outcomes: Measuring What Matters
In healthcare, outcomes matter most. It's not just about generating data; it's about using that data to drive meaningful change and decision support. Our commitment to outcomes means that we rigorously evaluate the impact of our solutions. We measure success in terms of improved patient care, reduced costs, and increased efficiency. Every innovation we will introduce will be designed to make a tangible difference in healthcare delivery.
At Altheia, our journey is just beginning. We are excited to launch our clinical validation study, and to continue working alongside healthcare stakeholders and partners who share our vision. We are on the cusp of delivering a product that embodies these values— a product designed not just to meet the needs of the healthcare sector but to launch a framework to help address long-standing issues around health equity and health literacy.
As we move forward, we invite you to join us on this journey. If you're interested in investing with us, you can contact us here, or you can show your support by following us on LinkedIn, Instagram, Facebook, or X to cheer us on. I'd also encourage you to check out our podcast series, Altheia Amplified.
Together, we can make a profound impact: improving people's understanding and management of their own health and creating healthier communities across diverse populations. Stay tuned for updates on our progress and get ready to be a part of a brighter, healthier, more equitable future.